Digital nomads and workation – blockchain & gigabit internet – Europe's perfect hotspot
Whether you combine your work with your vacation, i.e. Work and Vacation, already with Remote Work, as a Third-Culture-Kid or digital nomad travelling worldwide… …the EU country Malta, with its
its high-quality infrastructure and superfast Gbps Internet
the official language of English
modern health care
coworking spaces in many places on the island
the aspiration of a high-tech country and blockchain in public administration
the stunning beaches and coastline for water sports, trekking, hiking and more
the variety of work opportunities for freelancers and remote workers
the affordable accommodation and exclusively shared houses for digital nomads
the variety of recreational activities
the 24/7 party mile in St. Julian and Paceville
and the low cost of living as created for digital nomads and work remote. You are looking for sun, sea, and sports to balance your job? Be smart and try Malta! Here's how to do it:
The most important facts in a nutshell: Our answers for quick and cross readers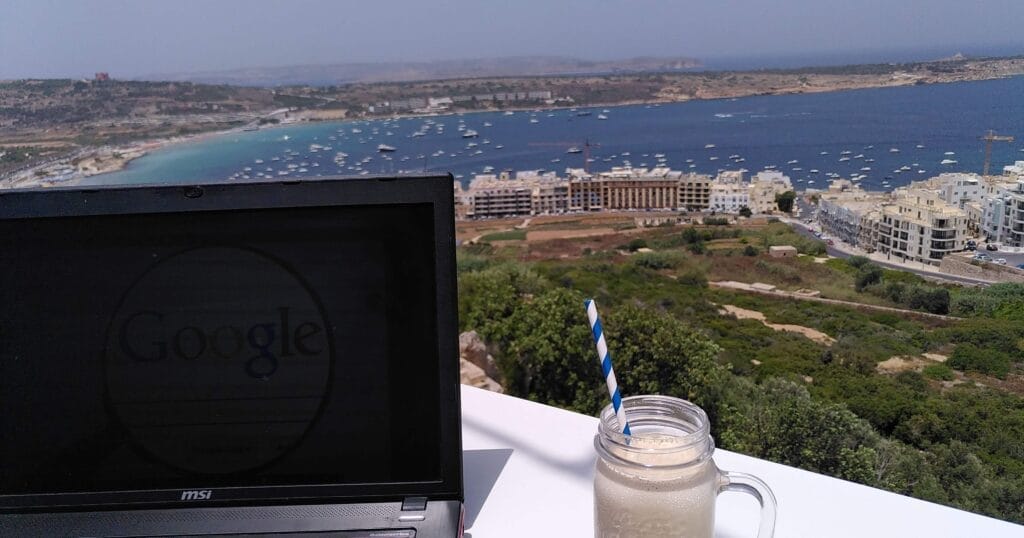 Digital Nomads – Is Malta a good location for digital nomads?
As an EU and EEA citizen, you can stay in Malta for up to 90 days without a visa or residence permit, enjoying the sun, sea, beach, and high-speed internet. Technical infrastructure and superfast internet, Malta has a very reliable internet and robust infrastructure. Wi-Fi coverage is almost universal. Many hotspots offered free of charge by the hospitality industry and retailers can be used without extensive registration and enable location-independent working. Free Wi-Fi is also available on public transportation. You can use mobile Internet via the 5G standard. The best conditions for digital nomadism.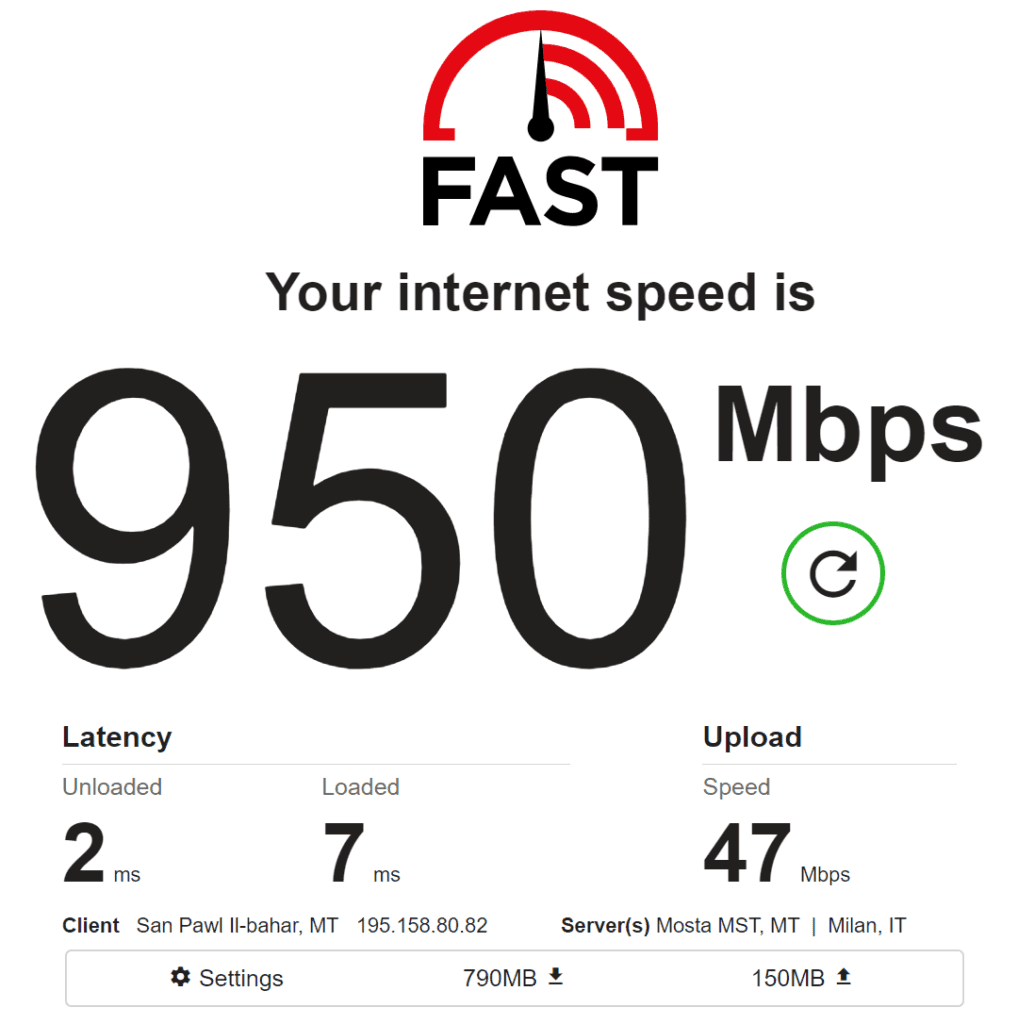 Language and communication
Maltese is a difficult language to learn. Maltese has been influenced by the conquerors such as Phoenicians, Greeks, Romans, Arabs, Normans, Italians, Hospitaller Order of St. John (Order of Malta), French, and English. You do not have to learn Maltese. There is no language test. With the withdrawal of the British from Malta in 1964, the English language remained. English is the second official language in Malta. You can communicate with authorities, companies, health care, or employers in a relaxed way in English.
Job offer
Thanks to the infrastructure, there are enough job offers for qualified job nomads. Malta's entrepreneurs are desperately looking for qualified personnel in IT, iGaming, or even Blockchain. Climate and Weather Malta is one of the smaller countries in the European region and is located far to the south. Thus, Malta rarely has rain, up to 320 days of sunshine, Mediterranean climate. So it is not uncommon to still have up to 25 degrees temperature in December. This makes long-term stays interesting, even over the cold European winter.
Freelancer and self-employment
There are a variety of job portals and groups for digital nomads. Some specialized in the placement of digital nomads. Often, a not inconsiderable part of the revenue goes to the job board operator. This may annoy you. However, it can be important for you to have another leg to stand on in "bad times".
Climate and Weather
Malta is one of the smaller countries in the European region and is located far to the south. Thus, there is rarely rain in Malta, up to 320 sunny days, the Mediterranean climate. Thus, in December, a temperature up to 25 degrees in the sun is not uncommon. This makes long-term stays over the cold European winter interesting.
7 international freelancers, remote work and job portals for exciting jobs for digital nomads
upwork.com
fiverr.com
freelancer.com
weworkremotely.com
powertofly.com
europeRemotely.com
freelancermap.com
Where to find a remote workspace and how expensive are office rent and internet in Malta?
Office rent varies and therefore can only be defined in large price ranges that do not help anyone. This is because Malta offers co-working spaces, especially for digital nomads. So a remote workplace on agreed times.
What is a coworking space or corporate coworking in Malta?
In Malta's coworking spaces, you rent a desk workspace, office space, or conference room on a temporary basis including high-speed – WLAN. Your desk space is in an open-plan office. The kitchen, coffee machines, lounges, common rooms, and sometimes fitness rooms are shared by the tenants. Usually, in Malta, a flat rate for drinks is part of the rental contract. Printers, scanners, PC-equipped workstations, or Skype and phone rooms are rented individually.
Co-working spaces can be found in office buildings or as rented villas, where digital nomads sublet their time in Malta. These coworking spaces are popular with digital nomads, freelancers, remote workers, startups, and companies that need high flexibility for workplaces at times. The more flexible the tenant, the cheaper the rent. A hot desk or shared desk is a rotating workspace in an open space. The Fix Desk or a fixed rented space costs more because it is not rented in your absence. In Malta, coworking spaces come in all the forms described.
What are the target groups of coworking spaces?
Basically, a coworking space is open to everyone who can work digitally. In principle, a coworking space is open to anyone who works digitally.
Freelancers, freelancers, and self-employed people
Companies, entrepreneurs, and agencies with additional needs for workstations, training, education, and development spaces
Start-ups, entrepreneurs who do not yet want to rent office space
Employees on Workation, who need a permanent workplace during the approved period of time
Working groups and networkers who love intra-industry exchange
Students, pupils, job seekers, and many more who require a comfortable or productive atmosphere for a short period of time to study or work.
BUSINESSLAPS Malta – The affordable co-working space for digital nomads and remote work
We have been looking around Malta for a cheap coworking space in Malta. We were recommended BUSINESSLABS by digital nomads. Furthermore, we asked the operations manager Andrew for an interview:
How did you come up with the idea of BUSINESSLABS coworking?
The concept is actually the brainchild of Gordon, our managing director. The original idea stemmed from a need for a space to work from and following a period of remote working from cafés and home. As we set the workspace up, it began to develop itself around the needs of clients. For example, we had originally structured the offering to be able to provide a seat just for an hour, but as we built the community it became evident that one of the main focuses has to be providing an all-inclusive service that's hassle-free. 
What are the advantages of using the BUSINESSLABS Malta coworking spaces?
There are many reasons why someone would consider using a coworking space as their main office. The daily routine of going into an office to start off your day is extremely beneficial. I can speak from experience on this one, as during the height of COVID-19, we worked from home for 4 months and my routine, focus, and productivity took a hit (though my cleaning duties at home were in top form!). You have total security that the workspace is available to you on a 24/7 basis and that it's fully functional since we have redundancy services. And perhaps most importantly, it is truly invaluable to be able to work around other professionals and build close bonds with them. I have often heard from ex-pat friends of mine how difficult it can be to meet and socialise with locals; at BUSINESSLABS it's a part of the routine.
Wow, that sounds great. Who is coworking worthwhile, and who are BUSINESSLABS customers?
Anyone from freelancers and startup owners, to students and lecturers, coaches, or a close set of colleagues. It's also the perfect option for medium-sized or large businesses looking to have a presence in Malta, as the mix between dedicated office space and coworking seats make it easy and seamless to scale up or down their operations. In terms of industry, we have a very mixed bag of members. Just to mention a few, we have tenants in consultancy, music, iGaming, digital security, training & coaching, banking & finance, medicine, marketing, and web development, and the list goes on.
Are there any trial offers, and how do clients get a place in a coworking space?
We do indeed offer a free trial for the day to anyone looking for a coworking space. I'm a firm believer in this model. Choosing where to work from is an important step, and getting the chance to feel the space out to make sure that it matches your needs is an important part of that process. I'm also pretty sure you'll love it. 🙂
What are the specifics about your flexible Workspace BUSINESSLABS and what services do you offer?
We offer coworking memberships for either a Hot Desk, or a Dedicated Desk arrangement, and these can be taken up on a monthly, quarterly, half-yearly, or yearly basis. As a part of the service, we include all consumables such as tea, coffee, and water, and you'll be invited to our educational and other events, such as the end-of-month drinks, to network with other members and professionals from around the island. We also offer a 50% discount on the booking of meeting spaces, so whenever you need to meet or have a sensitive call, you're covered at a minimal cost.
Thank you, Andrew, for the exclusive and exceedingly interview with an exciting insight into your mindset and creativity. (The interview was conducted in the summer of 2022)
Do you want to start immediately in Malta with BUSINESSLAPS? Contact Andrew. Business Labs Office Centre, Level 1, Dun Kam Street, Birkirkara, BKR 9037
E-Mail: [email protected]
Phone: +356 22195001
Internet: https://businesslabsmalta.com/
What is the big advantage of coworking spaces in Malta?
You come to Malta as a digital nomad and can start your remote work immediately. You may need to be flexible with your working hours. In addition, you will find contact with the working community.
How fast is the internet in Malta?
Already in the last decade, Malta had 1 Gigabit Internet as standard in the business centres between St. Julians, Sliema, Valletta and Birkirkara. In Germany at that time, there were at least discussions about which cities would get the "fast" LTE with 0.05 gigabit and that fast internet would be available nationwide in 2018. As we hear in Malta, the high-tech country of Germany has now decided once again on 4 May 2022 to have the right to fast internet. The internet speed in the north of Malta is "only" about 30-50 Mbit/s. With gigabit internet speeds and almost nationwide Wi-Fi coverage, Malta is one of the leading locations for internet and blockchain technology and is suitable for mobile work.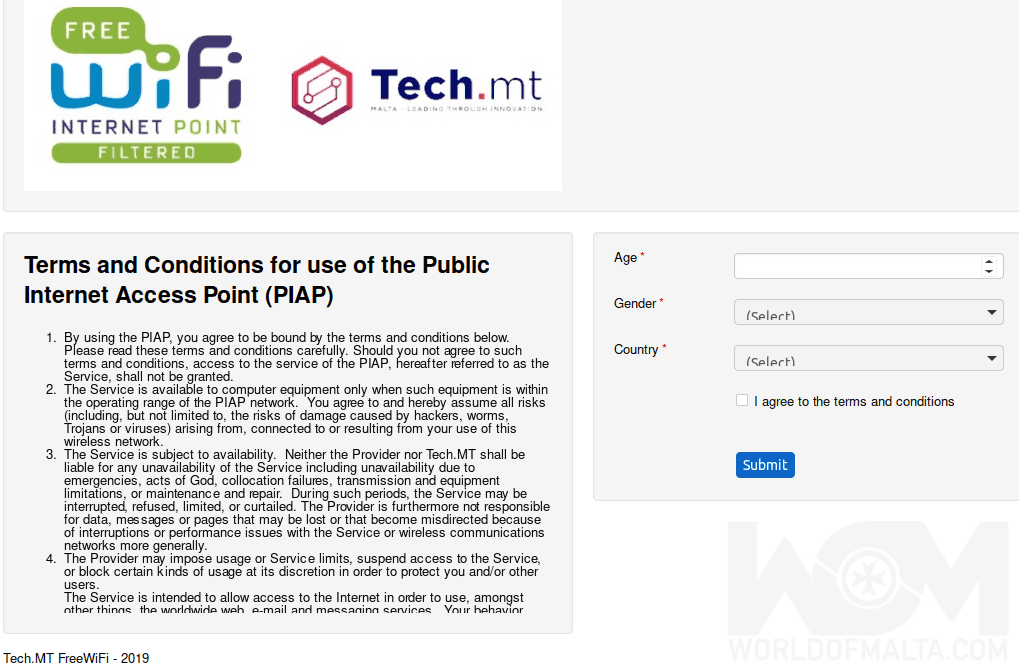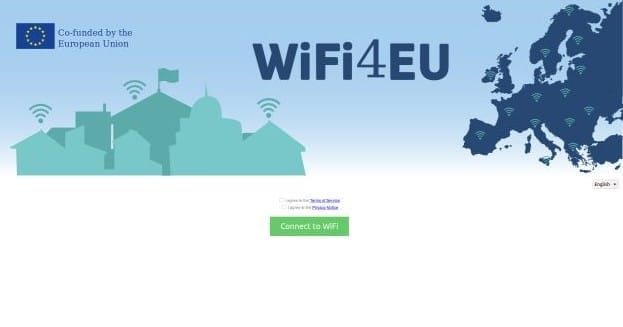 Can digital nomads set up companies in Malta?
Without a permanent residence in Malta, it is complicated but possible. With a residence permit, which you need from day 90 at the latest, you can set up your company in Malta. The requirements of the 5th Anti-Money Laundering Directive apply throughout the EU and make the incorporation process extensive. In return, the free movement of persons makes it easier for Europeans to set up a company in Malta under simplified conditions.
What jobs are available as a digital nomad?
IT industry: software developer, programmer, SEO specialist, web designer, the website operator.
E-commerce: affiliate marketing, trading, blogger, content writer. Copywriter and copywriting, author of own e-books.
Coaching and training: Consulting and advisory, trading coach for crypto, stocks and CFD, language teacher, coach for yoga, SUP, golf, polo, diving and surfing.
How expensive is Malta compared to other European countries?
That depends on what you want to look at. Petrol prices almost don't fluctuate at all in Malta and are just 5 cents higher in 2022 than they were in 2021. Malta has to export almost all of its food. That's where import prices go up when they go up in the producing country. The monthly income in Malta is average compared to Europe, but only 60 per cent of Germany or France. We have used government agencies and our own records of food prices, bank accounts, public transport, electricity, water prices, and housing rents in Malta to determine the cost of living in a simplified way.
It is well known that Switzerland is considered one of the most expensive countries in Europe. The cost of living is about 60 – 80 per cent higher than in Malta, as is the case in Liechtenstein, Luxembourg, and Norway. Great Britain and Ireland are also between 40 and 60 per cent above Malta. The Netherlands, Belgium, France, Austria, Italy, and the cheap food country Germany are 20 to 40 per cent above Malta.
At the same price level as Malta are Portugal, Greece, Estonia, and Slovenia. In the Czech Republic, Poland, Bulgaria, and Romania it lives partly around up to 30 per cent more favourably than in Malta.
On what data basis is the estimate of the cost of living of WoM based?
We collect the data on Malta ourselves. We publish the prices for housing or food, for example, in the World of Malta. In addition, we use publicly available information from the Maltese government's statistics offices and Eurostat, as well as from the World Bank, IMF, and OECD.
The cost of living is determined using similar baskets of goods. These statistics are indicative at best. For example, rental housing in Malta from this millennium is comparable to the quality in Central Europe from 50 years ago. This is not only problematic for comparative statistics; the EU has also been working for years on uniform criteria for energy savings in buildings, which cannot be standardized between Denmark, Germany, Italy, Spain, and Malta. In addition, various regional food regulations apply, making many products not comparable 1 to 1.
How much does an Internet connection cost in Malta?
A pure Internet connection without TV or landline telephone is available in Malta for about 15 euros per month for a two-year contract. Internet contracts with a provider that can be terminated at any time are between 10 and 25 per cent higher.

Is Malta a safe country?
Malta is one of the safest countries in the world. You will hardly find Malta and cities like Valletta, Mosta, Mellieha, or Sliema in the lurid articles: The 50 most dangerous countries or cities in the world.
Malta has only about 500,000 inhabitants, and Valletta as the smallest capital in Europe has 7,000 of them, so Malta has fewer inhabitants than France's cities Lyon, Spain's Malaga or Saragossa, as well as Germany's Nuremberg or Duisburg. Malta is therefore hardly mentioned in any of these articles. The big problem with these many Internet articles: they are almost always just surveys of readers or members of a small community. They have no official crime statistics as a basis. There is little or no verification and spam protection. Simplified: most articles about the safest and most dangerous countries or cities in the world have no scientific basis and are almost worthless for travel decisions.
And what is the real situation with a crime in Malta?
In the summer months during the peak travel season, pickpocketing is on the rise, especially in the Sliema and Paceville areas. It is suspected in the media that the thieves enter for the summer months and fly back to their home countries after their work is done. Violent crimes are rare. The island location means that there are no quick escape routes. Many cameras violate data protection regulations (EU-DSGV) and record everything. In Germany, the illegally recorded evidence would probably not be allowed to be used. In Malta, they increase our security. For example, one or two hit-and-run drivers have been identified by video recordings after parking damage. Burglaries, car thefts, and robberies are rare. Overall, Malta also counts as a safe country for women and solo travellers.
Pros and cons of Malta for digital nomads
Due to the mild Mediterranean weather, the high-quality health care, the interesting tax system, EU legal area with simple language, Malta offers itself as a home base for digital nomads. This way, you can prove your place of residence to authorities and banks worldwide.
Your country is not part of the Schengen area and not one of the 62 visa-exempt countries?
Remote working or studying is not allowed in the Schengen area with the 90-day tourist visa. Lawyers say: A look into the (visa) law provides clarity. True, the democratic EU and Schengen area governments do not (continuously) read the Internet and can hardly check illegal remote work. In accordance with the law, freelancers or remote workers with a visa requirement working in Malta need a business visa.
The visa law in the Schengen area is complex. There are single-entry, multiple-entry, business, and tourist visas. The unique yearly visa for nomads (nomad residence permit) with low entry barriers to Malta is a successful alternative. As a non-EU citizen, there is a unique yearly visa for digital nomads in Malta.
Do you have no idea what the European Union (EU) is?
The founding of 28 European states to form a community of states cannot be covered in 500 words. However, this summary will give you a first overview of what you can expect as a digital nomad in Europe. 28 Eu states? On 31 January 2020, the United Kingdom peacefully withdrew from the EU following a popular vote. Thus, after Brexit (Britain + exit), the 28 member states became the 27. Europe and its history Europe was the continent of contrasts in the last millennium. Nationalism, democracies, and communism were the flashpoints of two world wars. The European Economic Community (EEC) was launched in 1957 with the Treaties of Rome. It later became the European Community (EC) and then the European Union (EU) with a single currency. The EU is governed by Brussels, Belgium. Motives for European integration The original motive for European integration was to secure peace in Europe. The Franco-German reconciliation, which fought three wars against each other between 1870 and 1945, stands out.
To pacify the peoples of Europe through integration and cooperation.
Security policy unity vis-à-vis the Soviet Union (USSR)
Founding of the European Economic Community (EEC)
Cooperation in the European Atomic Energy Agency (EURATOM)
Creation of a customs union, i.e., dismantling of trade barriers
Creation of the Common Agricultural Policy (CAP)
In 1970, the EEC was enlarged to include England, Ireland, and Denmark, and direct elections for a European Parliament were decided. Common regional and social policy, financing of the European Community from its own resources and common foreign trade, and the accession of many other countries such as Spain, Portugal, and Malta led to the largest single economic area in the industrialized world. The Berlin Wall fell, German reunification and dissolution of the Warsaw Pact In 1989, the East German people brought down the border wall through months of demonstrations. The Warsaw Pact defense pact dissolved, and East and West Germany were reunited. The EC became the European Union (EU) in 1992 through the Maastricht Treaty. The now free states of Central and Eastern Europe could also join the European Union. Sweden, Finland, and Austria joined in 1995, and the Republic of Malta in 2004. The common clearing currency ECU was replaced by the common currency Euro in 2002. An EU country must "earn" the euro currency through "smart economic policies". To join the euro, member states must fulfill the Maastricht convergence criteria. No EU country is obliged to give up its currency in exchange for the EURO. Britain and Denmark have rejected this from day one. The following EU countries have kept their own currency (as of 7.2022) or do not meet the Maastricht convergence criteria.
Bulgaria
Croatia
Czech Republic
Denmark
Hungary
Poland
Romania
Sweden
The advantages of the common economic space of the EU in the 21st century
High degree of price stability and low inflation rates since 2001
Budgetary discipline with regard to debt and inflation of the member states (Stability Pact)
Common economic policy
Functioning market economy
Free movement of goods
One European Central Bank (ECB)
Common currency Euro enables cross-border price comparison and elimination of exchange fees
Free movement of workers
Free movement of services and freedom of establishment
Free movement of capital
Free movement of persons within the EU and the Schengen area
Institutional stability as a guarantee of democracy and the rule of law
Respect for human rights and protection of minorities
Community legislation
The common external border policy
The European Court of Justice (ECJ) is the highest court of law
Why aren't all European countries in the EU? The benefits of the common economic space mean surrendering some sovereignty to the EU in Brussels. Not every government likes that. The British people also thought that the EU was interfering too much with their sovereignty. That is why they voted to leave the EU. Highly simplified in one sentence: If a country does not want to accept minority rights, free elections, or an independent judiciary, it cannot join the EU.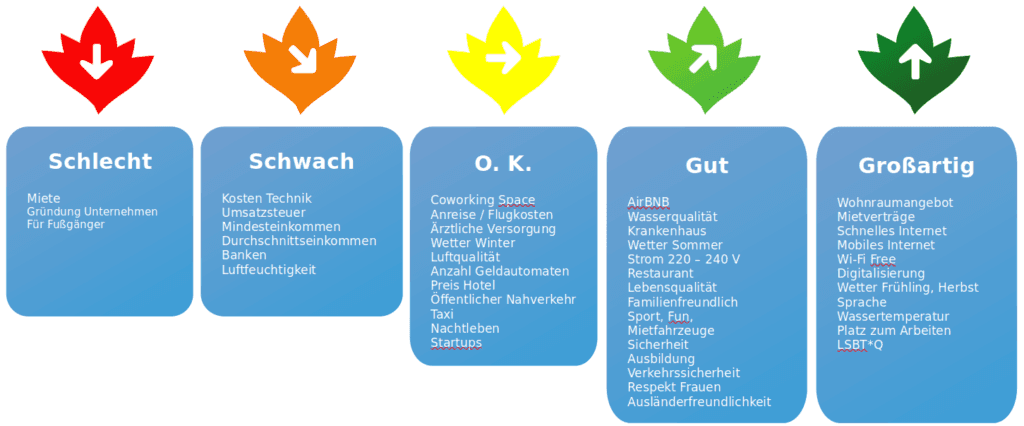 FAQ: do you have a question about digital nomads in Malta? We give the answers