Valentine's Day in Malta – Romantic Trips & Excursions 2021
Valentine's Day is the festival of love, celebrated worldwide on 14th February. On Valentine's Day, it is also common in Malta to spend a romantic Valentine's Day with a couple's trip, city break or wellness. Even if everyday life in 2021 is marked by Covid-19 restrictions, you don't have to miss out on the celebration of love. All you need is your imagination and a bit of organization.
If you're planning something out of the ordinary in sunny Malta, we've got 7 great ideas for you to gather some beautiful moments during Corona time. We hope you enjoy planning, indulging and falling in love all over again!
Tip 1: Walk along the wonderful sandy shores
The north of Malta is particularly suitable here. Visit the picturesque town of Mellieha with its wonderful sandy beaches: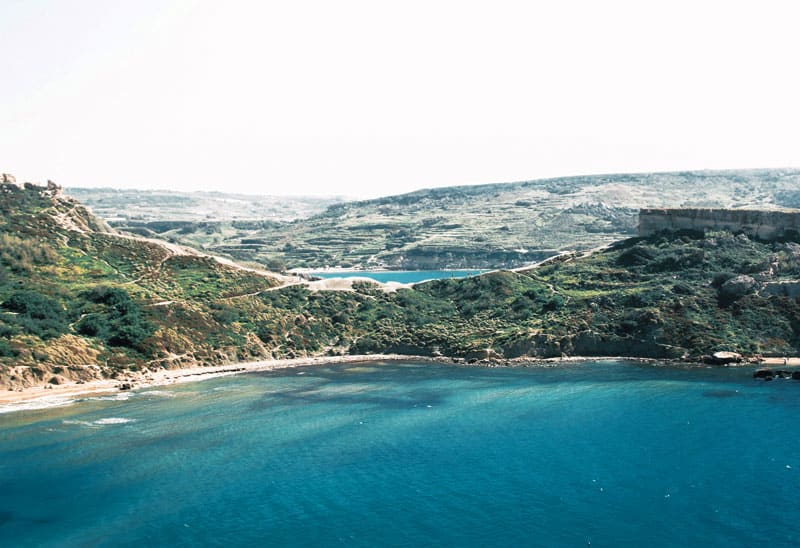 In walking shoes and with a picnic basket, a walk at an expected 16-20 degrees, along the rugged coastlines and bays, is a great way to explore Malta's north. This time of the year provides seclusion for a picnic for two or invigorating walks in harmony with nature. At this time of the year, the weather is still mild, and you can enjoy your Valentine's Day stroll to the fullest.
Tip 2: Rent a farmhouse in Gozo
On the island Gozo, a secluded Gozitan farmhouse can often be rented on a budget, complete with swimming pool and luxurious furnishings. So it's easy to create a romantic Valentine's Day weekend away from the hustle and bustle of everyday life.
Explore the green countryside and nature in Gozo. Take long walks in the picturesque towns and villages of Gozo and enjoy the sunset on one of the magnificent cliffs with endless sea views.
Tip 3: Romantic dinner after a wellness couple massage
There are many places in Malta for a romantic dinner. The AX The Palace hotel in the bustling town of Sliema, offers massages for couples in its Marion Mizzi Spa & Wellbeing area. During a couple's massage, you and your partner relax side by side on two separate massage beds. This allows you to enjoy the comforts of the massage together while listening to soothing music and aromatherapy.
Later, on the 9th floor of AX The Palace hotel, you can enjoy an exceptional six-course dinner on Valentine's Day. The hotel is known for its great international cuisine offerings. It is the ideal setting for a passionate and romantic dinner for two.
Do you have no time for a couple massage?
Then Phoenicia Malta offers the Valtentine's package the right:
à la carte breakfast for two people
A bottle of pink prosecco and strawberries in the room on arrival
Dinner for two at the Phoenix Restaurant on Valentine's Day
130 euro dining credit if checked out before 14 February
Complimentary non-alcoholic minibar
Use of the facilities at the Deep Nature Spa at The Phoenicia Malta
Share your magical moments at The Phoenicia Malta.
Tip 4: Discover the Maltese capital Valletta
Valletta is the smallest capital city in the European Union, with about 6,000 inhabitants. Valletta has a rich history through the Ottoman Empire, the Knights of Malta, Napoleon, the British to the bombing by the III Reich. In 2018, Valletta became the European Capital of Culture. Explore the narrow streets where the painter Caravaggio fled justice. The colourful Maltese balconies and the many squares that served as movie sets for Hollywood producers.
Parts of the series and films Game of Thrones, Count of Monte Cristo, World War Z or Steven Spielberg's München (Munich), among others, were filmed in Malta's capital Valletta.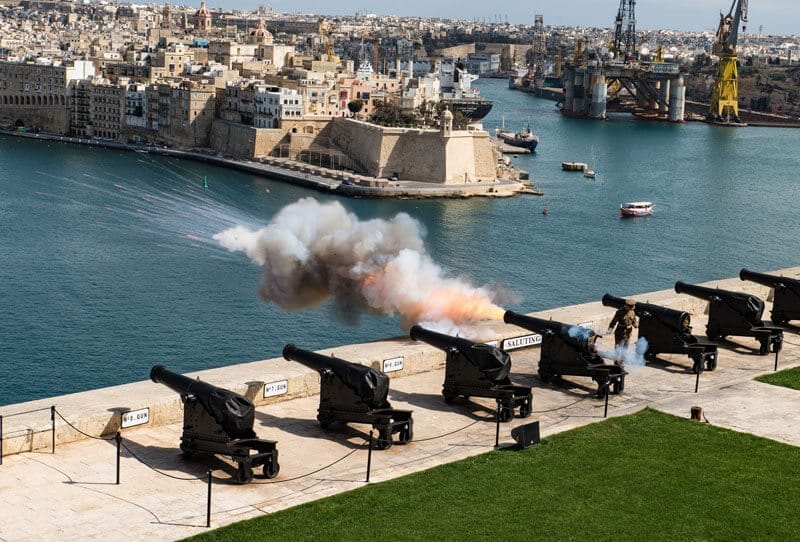 On Valentine's Day in Malta through Valletta with Moisés Redondo
Explore Valletta with the expert guide: We have known Moisés Redondo as an expert guide for years. Contact Moisés via Facebook or Instagram
Start your exploration with the noon salute of the cannons from Barraka Gardens. Visit the jewel of Valletta, the St. John's Co-Cathedral. You will see the old railroad line from Valletta to Mdina, as well as the new Parliament of Malta, the Malta Opera House and the Auberge de Castilla.
At the end of the tour, Moisés will surely be able to recommend you a restaurant that suits your taste: from Maltese traditional pastizzi and ftira, to 5-star restaurants that leave nothing to be desired.
Tip 5: Challenging hike in Gozo with and without donkey
The walks on Gozo's coasts are among the most beautiful walks in Europe. In addition to self-guided exploration, there is the option of contacting experienced guide John via Meetup. John has lived in Gozo for more than a decade and regularly hosts guided donkey tours, as well as 10 different exciting multi-hour hikes. Among them is Hondoq Bay. Explore together the amazing secrets of Dwejra or Comino, where Brad Pitt once stood with his mother in the movie Troy, in the magnificent Blue Lagoon. On Valentine's Day, experienced guide John, will show you the hidden highlights of Hondoq.
Also on Gozo you can end Valentine's Day with an extraordinary candlelight dinner. The island of Gozo is known for some of the best restaurants. There you will be served Gozitan, Maltese and Mediterranean dishes. For Valentine's Day, Gozo's Michelin Guide 2020-nominated restaurant Ta' Frenċ stands out in particular. On Valentine's Day or the night before, enjoy the 6-course Valentine's Day – Gem of Love menu at Ta' Frenċ.
The charming and appealingly restored farmhouse in Xagħra serves traditional Mediterranean cuisine by the long-serving team. The Valentine's Day menu includes delicacies such as pan-seared scallops, beet risotto, slow-cooked veal cheeks served with creamy smoked truffle mashed potatoes and caramelized parsnip puree.
Tip 6: A gondola ride from Valletta to the Three Cities
The Barklor Cooperative offers tours on a Maltese gondola around the Grand Harbour, as well as the crossing to the history Three Cities. On Valentine's Day, enjoy the city of Vittoriosa (Birgu), one of the oldest maritime cities and also the first home of the Knights of St. John, as well as the various fortifications, by water cab (Dghajsa). You can also book the Dghajsa for an individual tour on Valentine's Day.
Tip 7: A culinary experience in the evening should end Valentine's Day
Love goes through the stomach. Treat your sweetheart or your loved one with a romantic gastronomic and culinary experience of a special kind.
Malta's catering establishments have put together menus especially for Valentine's Day weekend. We would like to recommend 5 of them to you:
A bouquet of flowers says more than 1,000 words
Do you want to spontaneously surprise or make someone happy, then you will find the most beautiful flowers and plants at Il-Qronfla. Give affection for Valentine's Day and show your loved ones that you are there for each other. One thing is for sure: a bouquet of flowers will bring a smile! Il-Qronfla is one of the most popular florists in Malta.
Why do we celebrate Valentine's Day on 14 February?
According to tradition, the Catholic saint and martyr Valentine of Terni was executed in Rome on 14 February 269. Valentine of Rome married lovers according to the Christian faith. He gave the married couples flowers from his garden. These couples are said to have been particularly happy.
Christian marriage was forbidden under Emperor Claudius II. Therefore, the emperor sentenced Valentine of Terni to death in 269, while others write in 270. About 100 years later, Christianity became the state religion. The Roman bishop Julius I built a basilica with his name in honour of Valentine. This can be seen in a list of bishops from the year 354.
Valentine, flowers from the garden and being happy found their way into a poem in 1382. The poet Geoffrey Chaucer mentions Valentine's Day as a day for lovers in his "Parlement of Foules". Since that time, there has been the British custom of giving something to one's beloved secretly or anonymously as a "secret Valentine".