Rent an apartment, room, or house in Malta cheap and stress-free
Finding a flat in Malta is not a particular challenge. Many flats are furnished. Therefore, some tenants often move as soon as a "better" or cheaper flat is found. There is a lively tenant turnover in Malta. Informed emigrants or ex-pats typically arrive with only one or two suitcases. The most important influences on the amount of rent:
the residential area,
the time of year,
the living space and number of rooms,
Type of apartment / flat / property,
air conditioning, balcony, terrace, and swimming pool,
the year of construction or last renovation,
the number of co-tenants.
How to quickly find an apartment for rent in Malta?
The fastest way to find flats and houses as well as shared rooms is through real estate agents and Facebook groups. The brokerage fee is low compared to other European countries. It is paid jointly by the tenant and landlord. With such low costs, few landlords advertise their vacant flats, but use many brokers. This is because, in Malta, property agents are on a first-come, first-served basis. Newspaper advertisements are not usually placed. The offer for residential properties is very confusing due to more than 300 real estate agents as well as many Facebook groups. What is the best way to go about finding the right property?
A step-by-step guide to finding a flat in Malta
Step 1: Starting point in Malta
Unseen, immigrants should not sign long-term leases. You need a base or starting point for finding housing. Hotels, Airbnb and shared flats are alternatives for the first few weeks in Malta. You book a hotel and Airbnb before you leave Germany. When renting a room directly, the financial risk is manageable.
Step 2: Look for your desired place of residence.
Consider your future workplace, kindergarten, school and medical care. The bus connections in Malta are well-developed and very cheap. However, for example, from Mellieha to Sliema plan 60 minutes. At rush hour, even 90 minutes or longer.
Step 3: Research the Internet
The internet is clearly the number 1 source for finding a flat. Unfortunately, some real estate agents do not care about the timeliness of their internet listings. You will see objects that are rented out or serve solely as a decoy offer. This loss of time is very annoying, especially during the peak season. You will get a feeling for the prices in different residential areas and the equipment through internet research. Different rents can exist, if besides Malta apartments for rent long-term lease (long let) also a short lease (short let) is offered.
Step 4: Contacting the landlord or real estate agent
When you have found your desired property, contact the landlord or real estate agent. Of course, no payment is required in advance before a viewing. If you do not have a Maltese mobile phone number, it is recommended to contact them via email, Facebook or WhatsApp. Calls from Maltese mobile numbers to foreign networks are more expensive and are reluctantly made or immediately blocked.
Step 5: Organize viewing appointments
Property agents keep in touch with landlords and usually arrange several viewing appointments for other rental properties. Since they have no exclusive right to sell the flats and houses, sometimes on the viewing date the flat is already rented. The quality of the pictures and exposés of the flats and houses are often poor. They recognize the sense to agree upon many dates for the housing inspection, one after the other. Perhaps the agent drives you from flat to flat. If none of the dwellings corresponds to your conceptions, the property agent arranges further dates. That is for the characteristic of the missing exclusivity for the agent's daily practice.
Step 6: Viewing
As a rule, you are alone in the rental property with the landlord or broker and landlord. Mass tours or a bidding process, as is sometimes common in large German cities, do not exist in Malta. Landlords are rarely interested in long conversations. The change of flat is so frequent in Malta that landlords limit themselves to the important points. As a prospective tenant, you introduce yourself with your name and your professional activity. The landlord is still interested in the planned rental period and with how many people you want to move into the flat. Do not be afraid to ask questions about the flat. There are not always manuals for the air conditioner, kitchen appliances and washing machine. Take our WoM apartment tour checklist with you to the appointment. This checklist is geared to the Maltese housing situation.
Step 7: Sign the rental contract
In the rental contract, you agree on rent, deposit and terms as well as the registration for energy supply and internet. Regarding the registration of the energy supply, the opinions of emigrants differ. If the landlord registers water and electricity (residential tariff), he will settle the service charges with you every 2 months. This is convenient if every 2 months a part of the advance payment is already returned. Why not monthly? Electricity and water bill is made by enemalta every two months. For a few landlords, it is not supposed to be in accordance with the law. Direct registration with the energy provider enemalta Corporation often means a deposit for emigrants. If you do not sign the lease until later, you can "secure" the flat by paying a deposit.
Step 8: The landlord registers you with the Housing Authority.
In Malta, the landlord registers the lease with the Private Residential Leases (Housing Authority). This is your proof that you are registered as a residential tenant. The Housing Authority only registers set-compliant contracts. At the expiration of the lease, the Authority reminds the tenant that the lease is expiring. If either side terminates the lease, you will receive an email confirmation from the Housing Authority. This facility is a positive service provided by the government and protects the government and tenants a little from fraud and abusive leases.
World of Malta insider tip: Flatmate or share a flat with friends

In addition to many Facebook groups, the site Flatmate helps people find reliable roommates. Flatmate is Malta's free website for shared flats and a search service for roommates. Flatmate lists available rooms. The contact person for the flatmate can be contacted directly online. This requires free registration.
Contact Flatmate:
Internet: www.flatmate.com.mt
E-Mail: [email protected]
Phone: 00356-7777-2455
Address: Triq Federik 20, Cospicua, Malta
How much is the rent in Malta?
Flats in Malta are furnished. Then there are kitchen utensils, pots, cutlery, and plates. Malta's apartments are without a study or children's room. They have one or more bedrooms and bathrooms, a living room and kitchen or an eat-in kitchen. It is a good idea for newcomers to Malta to rent a room in a shared flat or hotel. There are short let rental contracts for short-term rentals up to 6 months. These leases usually have a price premium.
The rents are significantly cheaper in the south, west and north of Malta than in Sliema, St. Julian or Swieqi. So it is also true in Malta: location, location, location. The sandy beaches can be found almost only in the north. Of course, in Malta, the type of rental property is essential for the rental price. Malta's real estate market differentiates properties.
Types of Houses in Malta
Flat / apartment/room
Studio flat
Penthouse
Maisonette
Property
Town house
Duplex
Bungalow
Villa
House of Character
Farmhouse
What town has the cheapest apartments?
Rental rates in Malta from 25 selected cities (2022)
| | | |
| --- | --- | --- |
| Town | Flat min. 1 bedroom | House |
| Birkikara | €600 | €600 |
| Birzebbuga | €500 | €600 |
| Floriana | €650 | €1.000 |
| Gzira | €525 | €1.000 |
| Hamrun | €600 | €750 |
| Marsaxlokk | €675 | €1.200 |
| Mellieha | €500 | €800 |
| Mgarr (Gozo) | €1.000 | €1.000 |
| Mosta | €450 | €1.000 |
| Nadur | €400 | €450 |
| Pembroke | €750 | €1.000 |
| Pieta | €1.000 | €1.000 |
| Portamosa | €1.300 | no houses |
| Qormi | €600 | €900 |
| Rabat | €450 | €650 |
| San Gwan | €600 | €675 |
| Siggiewi | €525 | €800 |
| Sliema | €625 | €750 |
| St Julian's | €550 | €1.000 |
| St. Pauls Bay | €450 | €650 |
| Swieqi | €600 | €1.100 |
| Ta' Xbiex | €550 | €2.000 |
| Valletta | €500 | €650 |
| Vicoria (Gozo) | €450 | €450 |
| Zebbug | €575 | |
It is only a small market sample of Malta's rents in 2022. Striking and surprising: Cheap flats and houses to rent are in the capital Valletta! Otherwise, the flats and houses in the north with the sandy beaches and on Gozo are cheap.
These incidental rental costs apply in Malta
Flats in Malta usually do not have central heating. Residents of the island incur incidental costs for electricity, water and if desired, internet and internet television. Street cleaning, sewer fees, taxes, insurance, or rubbish disposal do not affect private tenants. Gas for cooking and, if necessary, gas for the gas heater fan you buy from the gas supplier, who drives through every street of Malta 2–3 times a week. Heating and cooling are by electricity, with air conditioning or external electric heaters. Malta's energy provider, enemalta, handle electricity and water billing as a monopolist. The tariff for electricity and water supply includes a service fee and the cost of consumption. In houses with special features such as janitors, cleaning services, elevators or security guards, tenants pay these costs.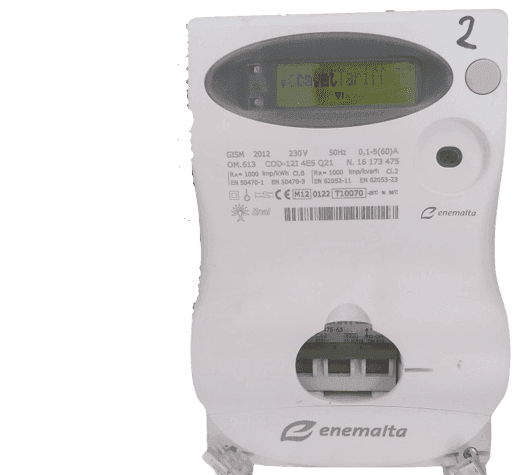 How to calculate energy costs for Malta?
The company ARMS Ltd. has developed an online bill calculator for Malta on behalf of enemalta. With a few entries, you can calculate the possible energy costs. The service fee for electricity and water is fixed, you can change the consumption individually.
These big 7 Facebook groups will help you find a flat in Malta.
For house or flat hunting, there are great Facebook communities besides personal contacts or real estate agents. We name the big groups for a quick search for an apartment, house or shared room.
TopJobsMalta.com – Accommodation Malta – Share, Rent, Buy – Apartment, Flat, House, Room
Malta rent flat, apartment direct from owner
Malta: Share/Rent/Rooms/Flats/Alquiler/Arriendos/Habitaciones/Apartamentos
Find Property Malta (WhatRoof)
World of Malta insider tip: Facebook groups without real estate agents in Malta
Some of these Facebook groups limit listings to landlords without agents. Flats for rent in Malta direct from the owner saves you the agent fee. Other Facebook groups specialize in shared rooms. Those are usually without a realtor. You may find like-minded roommates on Facebook with whom you can start a shared flat.
Why are rents for flats so expensive in Malta?
Malta's statisticians (National Statistics Office) identified an increase in property prices of nearly 44 per cent between 2013 and 2021. Rent increases will be similar, but no reliable figures are available. There are various conjectures as to the reasons:
Until 2019 deviating rent law for immigrants.
Until 31.12.2019, a rent law contrary to EU law applied. It said simplified, Maltese tenants get ownership of the flat after 19 years of rent, if at that time the children live in the property. These sometimes came back "in time" to the parental apartment. For this, an annual "compensation" of 1 186.46 euros was due. Thus, many landlords are said to have focused immediately on the financially better-off foreigners.

Malta's rents are not subject to "price cap" until 2020
It was not until the 2020 rent reform that rent increases in existing leases were capped at a maximum of 5 per cent per year.
Spring drives rents up
Especially in spring, there is a large influx of emigrants and expats. From spring to late summer, landlords can demand high rents.
British companies come to Malta because of Brexit
Due to Brexit, some companies, especially from iGaming and betting have moved their headquarters from UK to Malta.

Malta Golden Passport buyers need flat or house
Golden Passport buyers (MPRP) need an apartment with an annual rent between 10,000 euros and 12,000 euros depending on the location. The Malta Permanent Residence Program runs until 2025, so thousands of flats are off the rental market. There is a rumour that many of these flats and houses are empty most of the year, because not all EU passport buyers live in Malta. Committed at least for 90 days a year.
Renting flats and rooms to tourists brings more money
Especially near the beach, flats are often rented to tourists. During the long summer season, the rent can be several times higher than renting an apartment.
Thus, there are some particular reasons why flats and houses in Malta are disproportionate to income.
What notice periods and regulations are allowed for a lease in Malta?
During Malta's looming defeat by the European Court of Justice regarding tenancy laws, the government reformed private tenancy laws at the end of 2019. This law significantly strengthens tenant rights in Malta. For example, the lease will not be automatically terminated if the tenant breaches contractual or legal obligations. The law equips the Housing Authority with powers so that compliance and monitoring is ensured.
Malta's rental reform in detail:
These important provisions from the current Rent Act (Private Residential Leases Act) apply to leases entered into on or after January 1, 2020.
Leases of up to 6 months for short-term rentals.
Minimum lease term of one year for flat, house, or room rentals for long-term rentals.
For multi-year leases, the annual increase is capped at 5%, but no higher than the published real estate price index.
A decrease in the index does not lead to a reduction/right to reduce the rent.
There are tax credits for landlords for leases over 12 months.
The notice period for rental agreements is 3 months. The proof is the dispatch by registered letter.
The tenant has a special right of termination after six months (for leases less than two years) and nine months for leases over 2 years. The landlord is entitled to a net rent.
Contract renewal for 12 months after the expiration of the notice period.
Arbitration board for private rental disputes.
Public registry for "delinquent tenants" (rent debts are stored for up to 3 years).
Landlord registers the lease online within 10 days.
The housing authority (Home Authority) monitors the rental market.
Only leases registered online are effective. The tenant can apply for registration at the landlord's expense after the 10-day period.
Short-term private residential leases of up to six months are not covered by the regulations. This is useful in order to be able to move into and terminate accommodation at short notice. Here, non-resident but short-term Malta workers, language students or a short-term second home have been considered.
For rentals to tourists such as Airbnb, foundations or flats rented out by the government, the Private Rental Act does not apply.
When is the best time to rent a flat & shared room in Malta?
The time of year has a significant impact on how quickly you can find a cheap flat. From October onwards, the first seasonal workers leave Malta. Many flats are empty until April. Between October and December is the best time to find a flat.
World of Malta insider tip: rent at the end of the year and save money
Usually, when renting a flat between October and November, the savings on rent are particularly high. A two-year contract can again obtain a discount. The landlord has now rented over the next winter, he gets a tax credit for longer-term leases. A smartly chosen time to move into a new flat or house will save an estimated 1-4 months of rent in the first rental year alone.
Room or apartment – what to rent when studying in Malta?
Student dormitory, flat, or room? Sure, your own flat near the university is certainly the most expensive option. Erasmus' students should additionally look into the funding program of the University of Malta. Basically, the tip always applies to Malta: between October and December, the prices of rent go down. On the other hand, the first and fourth semester starts in October. So possibly only in November / December, the favourable leases can be agreed upon.
Since 1.1.2022 all authorized real estate agents, real estate consultants and their employees are licensed (Chapter 615 of the laws of Malta). For the proof of professional experience of a real estate agent, an internship is sufficient. Due to state supervision, the approximately 300 real estate agents in Malta are considered reputable.
Malta University Residence in Ħal Lija
In the student residence Malta University Residence with a large pool, you book flat or room, as well as shared rooms. The advantages:
Proximity to university
Surroundings of international students
Season independent low prices
Term of lease aligned with a semester
Pool
In 2023 the price for one semester is between 2.546 Euro and 4.170 Euro plus a one-time eco-tax of 5 Euro. Maybe is a long-let or winter discount for booking two semesters. An annex of the University Residence is the 3-star Hotel Kappara. It is only open during the semesters.
How to find a reputable real estate agent?
In Malta, there has long been a proliferation of real estate agents. This is very reminiscent of the German insurance market until 2008, where contrary to EU legislation, no training was required. Thus, until the law was changed, one or the other prospective buyer was negatively surprised before signing the lease. Some homeowners suddenly became real estate agents before signing and demanded a brokerage fee.
Since 1.1.2022 all authorized real estate agents, real estate consultants and their employees are licensed (Chapter 615 of the laws of Malta). For the proof of professional experience of a real estate agent, an internship is sufficient. Due to state supervision, the approximately 300 real estate agents in Malta are considered reputable.
Which real estate agent can you hire to find a flat in Malta?
Malta's real estate agents do not have the sole right of sale to the landlord. The agent taking on the property always receives a share of the brokerage fee. The property can then be brokered by any real estate agent. The big real estate agents have their branches and offices scattered all over the island. You can ask any office to name all the available residential properties in Malta. Small real estate agents concentrate on the city and region of one's residence.
The ultimate list of the 11 largest real estate agents in Malta!
Belair Property – Real Estate
Chestertons
Dhalia
Frank Salt
Engel & Völkers (luxury real estate agent)
Malta Sothebys International
Perry Ltd
Quicklets
RE/MAX
Simon Mamo Real Estate
Zanzi Homes
(sorted alphabetically)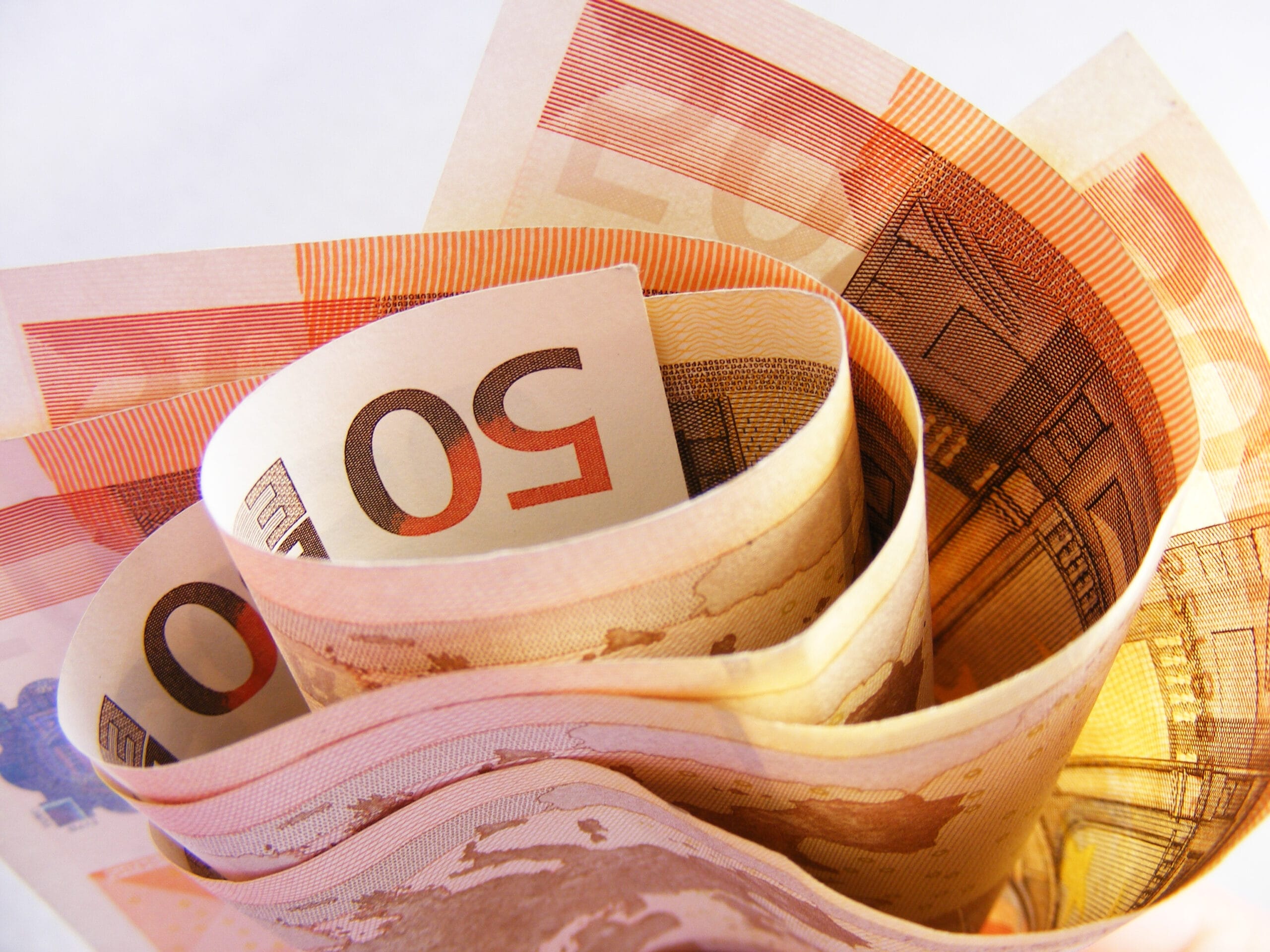 How much is the estate agency fee in Malta?
There is no law on the exact amount of the estate agency fee in Malta. Therefore, there is room for negotiation, especially when buying a property. The costs of the broker are shared equally by the landlord and tenant. The brokerage fee is plus 18 per cent value-added tax (VAT).
For long-term leases over 6 months (Residential Long Lets) the brokerage fee is 50 per cent of one month's rent.
Short-term leases (Residential Short Lets) of up to 6 months are subject to 10 per cent of the total rent, including incidental expenses.
When buying an apartment or house, the seller usually pays a 5 per cent brokerage fee. If the seller grants the real estate company an exclusive right to sell for the first 90 days, the brokerage fee is reduced to 3.5 per cent.
Pro & contra to real estate agents in Malta
FAQ - You have questions? Clear answers to your questions about to find a flat
Do you miss a question to rent a flat? Get in contact with us. We are sure we have the right answer.
Conclusion: The move-in date is essential for successful flat hunting.
Without the Internet, you can find flats through referrals and real estate agents. Alternatively, you can walk the streets and look for advertising signs.
Some internet listings of flats/apartments are outdated or are used as a lure to make contact.
There are websites specifically for shared rooms and roommates. Renting a room is inexpensive and can serve as a stop-gap while looking for an apartment or house.
The rental law provides standardization of private short-term and long-term rental contracts. By requiring registration, leases are in compliance with the law and real estate agents are licensed. The Rent Act leaves some issues open for interpretation or judicial clarification. It is a significant improvement for tenants who had almost no tenant protection until Dec. 31, 2019.
With our WoM checklist apartment inspection and planned preparation, affordable apartments and houses in Malta and Gozo can be found at any time.