World Women's Day - International Women's Day - Women's Equality Day [2023]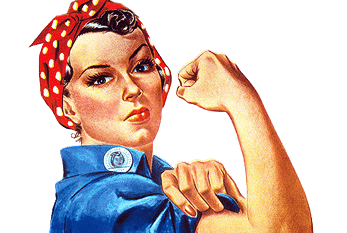 Women's Equality Day and International Women's Day
In Europe, International Women's Day has existed since March 19, 1911. In 1921, International Women's Day was moved to March 8. This was decided by the Second Conference of Communist Women's International. Aug. 26th is the anniversary of Women's Equality Day. In the USA, Women's Equality Day has been celebrated annually since August 26, 1971. Thus, Women's Equality Day is a purely American "holiday". The day falls on the anniversary of the ratification of the 19th Amendment to the Constitution, which granted women the right to vote in the United States.
How does Malta celebrate these women's holidays?
What do International Women's Day and Women's Equality Day mean?
The two days are not public holidays. Neither in Europe the InterInternational Women's Day nor the Women's Equality Day. However, this does not mean that these two days have no special significance.
The fight for equality
The quest or fight for equality has a long history. Historically, the fight for the right to vote is the one for women in the United States. The Women's Suffrage Amendment was first introduced on January 10, 1878. It failed for decades due to the majority of (male) opponents in the government.
18 months of protest in front of the White House did not help
In 1917, women under the name "The Silent Sentinels" demonstrated in front of the White House for 18 months. They denounced hypocrisy in the United States. In Europe, the U.S. fought for democracy shortly before World War 1. Women in the U.S. were denied these rights.
On August 26, 1970, Betty Friedan and the National Organization for Women organized a nationwide women's strike for equal rights. Over 100,000 women participated in the strike in approximately 90 large and small cities across the United States. On Fifth Avenue in New York City, there were over 50,000 women.
Since 1971, women's rights have been in the U.S. Constitution
In 1971, Women's Equality Day found its way into the U.S.
In 1971, Women's Equality Day found its way into the U.S. Constitution. August 26 of each year was declared Women's Equality Day. The U.S. President is empowered and required to issue an annual proclamation commemorating women's suffrage and the 1970 Strike for Equality. An outstanding speech was given in 2013 by then U.S. President Barack Obama.
Hillary Clinton's 1995 speech on the occasion of Woman Right's 25th anniversary.

World Women's Day 2023 theme: #EmbraceEquity
Imagine a gender equitable world.
A world is free of prejudice, stereotypes, and discrimination.
A world that is diverse, equal, and inclusive.
A world where differences are valued and celebrated.
Together, we can advance women's equality
International Women's Day Development
In Finland, then part of Russia, women's right to vote was introduced as early as 1906. Great Britain was also one of the pioneers in Europe for women's suffrage. On August 26, 1910, the time had finally come. In Copenhagen, more than 100 delegates from 17 nations met at the Danish Trade Union House for the II International Socialist Women's Conference. Women's Day, introduced by May Wood Simons in the USA in 1908, was to be initiated worldwide. This was the decisive event for the later International Women's Day.
The women's movement was primarily concerned with women's right to vote. In the medium term, they wanted to achieve more for women in society:
Social welfare for mother and child
Equal treatment for single mothers
Provision of crèches and kindergartens
Free school meals and freedom of teaching materials
International solidarity and cooperation of organized women
Political and economic rights
Against war
Against exploitation and disenfranchisement
In 1911, more than a million people demonstrated following calls from the trade unions and social democratic parties. They took to the streets in four countries: Germany, Austria, Denmark, and Switzerland. A few months later, Sweden, the Netherlands, France, and Russia joined the movement. After the world wars, it became somewhat quieter around International Women's Day for many years.
What do women's rights activists criticize about International Women's Day?
Currently, in some countries, there is mansplaining, manspreading, manslamming or manterrupting. These are all words behind which the disrespect of men towards women is hidden. Certainly, many men have already dealt with the criticism or are dealing with it. However, there is still a long way to go. Some feminists fear that another hundred years will pass.
Famous women's rights activists like the Nigerian author Chimamanda Ngozi Adichie call for more male awareness. Men should already stand up for the small injustices in everyday life for "their" women. To look closely and seize opportunities to take a clear stand for equal rights. Reflecting on gender roles, breaking down stereotypes, benefits men not least, she says. In Malta, there is a European Union project Equality 4 all mt. Equality 4 all mt is not tied to International Women's Day.
What do Maltese women want for International Women's Day?
Better childcare
Equal pay for equal performance / profession
More women in "typical" male jobs as role models for young women
Women must support each other more instead of working apathetically or even against each other
Women's quotas in governments, supervisory boards, management and executive boards
More women should enter politics to organize majorities for more women's rights
Comprehensive maternity protection and reconciliation of care, family and career
No sexual harassment
Fewer words, more action.
Malta compared to EU countries in the Gender Equality Index (GEI)
Malta has steadily improved over the past decade. Alongside Luxembourg and Italy, Malta has recorded the greatest progress since 2010. 

What progress has Malte made on GEI since 2010?
Malta Progress in gender equality in Malta since 2010 is remarkable. With a score of 65.0 out of 100, Malta ranks 13th in the EU on the Gender Equality Index. The score is 3.0 points lower than the EU. Since 2010, Malta's score has increased by 10.6 points. This is an improvement of five places in the ranking. Since 2018, Malta's score has increased by 1.6 points. In the labor category, Malta now ranks 4th with a score of 76.8, with Sweden, Denmark, and the Netherlands just ahead of Malta.
Sources: Eige, European Union, Statista.com.
Which organizations in Malta officially support International Women's Day?
International Women's Day is not self-governed by governments, charities, businesses, women's networks or media centers. The day "belongs" jointly to all participating groups worldwide. Thus, there are organizations in Malta that help shape International Women's Day. In addition to all the daily newspapers, we have located the following non-political organizations.
The Malta Office of the European Parliament
The European Commission Representation in Malta
The National Council of Women of Malta is a non-governmental organization. NCW Malta is non-partisan, non-denominational and independent and was founded in 1964.
JCI Malta is a leading national network of young active citizens. For International Women's Day, JCI Malta invites inspirational speakers for meetings and lectures.
International Women's Day and the United Nations (UN)
International Women's Day is all about encouraging, empowering and admiring women. Women fought for many rights to equality in Europe and the United States despite all odds and oppression. Each year, the United Nations designates a new annual theme for International Women's Day on 8/3.
Who is UN Women?
UN Women is a unit of the United Nations (UN). UN Women is committed to
gender equality
women's rights
the end of violence against women
the elimination of all forms of discrimination against women.
It works to abolish discriminatory laws, economic disadvantage, forced marriage and sexual violence. According to its own data, discriminatory laws were abolished in 17 countries in 2018 at the instigation of UN Women.
The theme for International Women's Day on March 8, 2023 (IWD 2023) is "DigitALL: Innovation and Technology for Gender Equality." This theme is in line with the focus of the upcoming 67th session of the Commission on the Status of Women (CSW-67)
When was UN Women established?
UN Women was unanimously adopted and established at a UN conference on July 2, 2010. In 2011, it began its work. UN Women associations and organizations have been established in many countries around the world. They advocate for women's rights at the national level. In Malta, we could not locate any UN Women organization (as of 8/2021)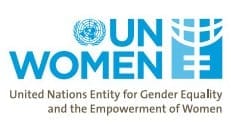 Do you want to take a quiz on International Women's Day?
What events are held in Malta on International Women's Day?
Every year at 5:30 p.m., the annual Women's Day protest march takes place on Republic Street in Valletta. Otherwise, there are one or two political events organized by the government and political parties. Few stores, hotels, museums, and restaurants take advantage of the attention of International Women's Day. They give discounts or present a gift to the female visitors.
Exclusive interview with Malta's comedy star Niti Dhingra-Figeac on International Women's Day.
In Gzira, the G.L.O.W Comedy Night will take place starting at 8pm. Niti is one of the organizers. She started her career with comedy in Berlin. Since then she has been on many shows in North America and Europe. In London she started improvising comedies. In Malta, Niki performs regularly with her show Open-Mic night at the Kingsgate Arms. She is currently the only woman in Malta with comedy programming for women. We take the chance and ask for an interview.
What does International Women's Day mean to you? How important is International Women's Day for you? What is significant to you on International Women's Day?
It is very important to me. It is a day to celebrate with our allies how far we have come but also to take stock of what needs to be done for ourselves and our sisters in less fortunate circumstances.
You lived in Berlin for a few years. In Germany, equal rights have come a long way. Do you see Malta as a good way to equality?
I think Malta is getting there. I think the majority of people want equality and understand how it will benefit them in the long run but there are still some people with extremely narrow minded views and unfortunately those people are loud and stop progress. I know that there are lots of people working in organizations trying to make life better for everyone and I am happy that I can do something to support them. My event will be raising money for the organization Migrant women's association Malta.
In your opinion, is the gender pay gap a problem in Malta?
I think it is a very complicated question. Generally speaking, women advance less in their careers and are more likely to have to give up their jobs to look after people. Even if the gap was not there women would still face economic issues and be less well off. They also tend to do more of the domestic work at home even if they work just as hard as men do. I think we need to make it ok for men to be caregivers and encourage women to be ambitious.
What can Maltese citizens (or men? What do you mean) do more for equality?
Listen and ask questions
Be comfortable taking on domestic tasks
Speak up against rape culture and mysogeny when they see it
Come to events run by women
Remember that they can do a lot as allies
Do women support each other in solidarity and motivation?
Yes, I believe they do. I have a great network of female friends and I do not think I would be doing crazy things like running comedy nights (I am the only woman in Malta doing this currently) without their support.
You are organizing the G.L.O.W Comedy Night on 08.03.2023. How did you come up with the idea for the event in Gzira?
Isn't it funny how people only notice when it's all women or all minorities. I am guessing that the majority of comedy shows in Malta this month will be all men lineups. Most comedy nights will have only one woman and she will definitely not be the headliner. If we get booked less we don't get the same amount of stage time to practise and improve which just keeps the cycle going.
Do you do this event every year?
No, it's the first time but I hope that I will do it again!
How many guests do you expect at your event?
Afro deli has a capacity of 50…and the food is delicious, so do come!
What advice do you give to other women for more justice?
Remember that you deserve it. You deserve to be heard, and you deserve to have your needs met.
Thank you, Niti, for the exclusive and exceedingly interview with an exciting insight into your mindset.
Our suggestions for International Women's Day!
Since International Women's Day is not a public holiday in Malta, there are no outstanding activities to announce. As a male writer, the first thing that comes to mind is: Taking a surprise vacation, bringing breakfast to bed and starting to take care of the housework on International Women's Day.
Complementing at one of the reliable florists in Malta like il-Qronfla your loved one, mother, sister or grandma order a fabulous bouquet of flowers.
For the evening this time, we visited the north in search of a gourmet restaurant. For Valentine's Day, we had chosen restaurants and hotels balanced throughout the island. We discovered two wonderful restaurants in Malta.
The Sixth Leaf Restaurant in Naxxar
The Sixth Leaf Restaurant is a vegetarian and vegan restaurant. Treat your guests to an enchanting 6-course menu.
Gejja il banda (The Band is coming)
Deviled prunes
Bandalori ( Festa Banners)
Pistachio e Pepe ravioli – Vheese- pepper- pistachio
L-Istatwa (The Statue)
Celeriac Cappuccino – radish-nutmeg-soya milk
Il Purcisjoni (The Procession)
Stuffed Okra – Aubergine- tomato sauce- couscous
Kaxxa Infernali (Granfinale of Fireworks)
"Bone marrow" parsnip – Smashed Potatoes- Roast Bell Peppers- Red Cabbage Bouillon
Ix- Xalata (The Day After the Feast Celebrations)
Prickly pear and Papaya Tart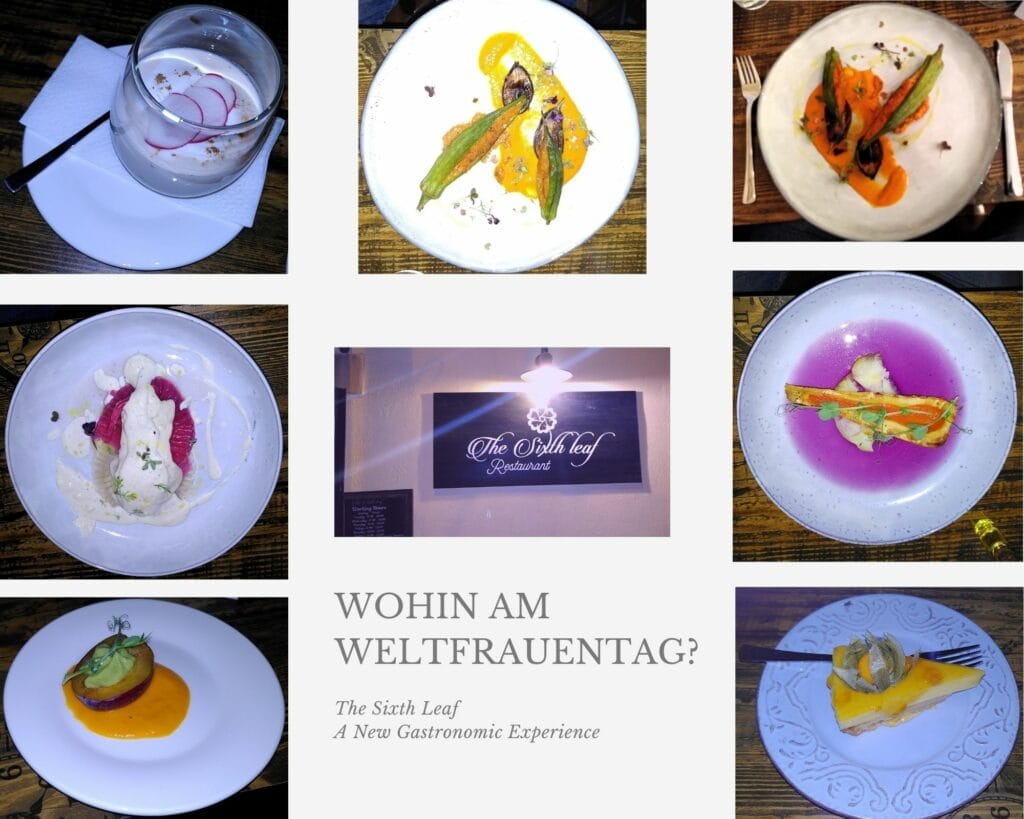 Contact The Sixth Leaf
NXR6700 Naxxar, Telgha tà Alla u Ommu
Phone: +356 7703 8399
Opening hours: 12:00 – 11:00 p.m.
The Diar Il-Bniet in Dingli
In Diar Il-Bniet all the dishes are homemade with products and ingredients from their own cultivation. All dishes are prepared only from fresh ingredients. For this purpose, the family business cultivates over 600 hectares of land. Traditional cultivation, farming and harvesting techniques have been passed down from generation to generation.
They handpick each ingredient and then employ their traditional methods to create the flavoursome home cooked meals. Maltese cuisine includes many recipes that have been passed down through generations to the children.
Reserve a table for your loved ones for International Women's Day and Women's Equality Day. The Diar Il-Bniet is an absolute insider tip and therefore fully booked on most opening days. You will certainly not regret the visit to Dingli.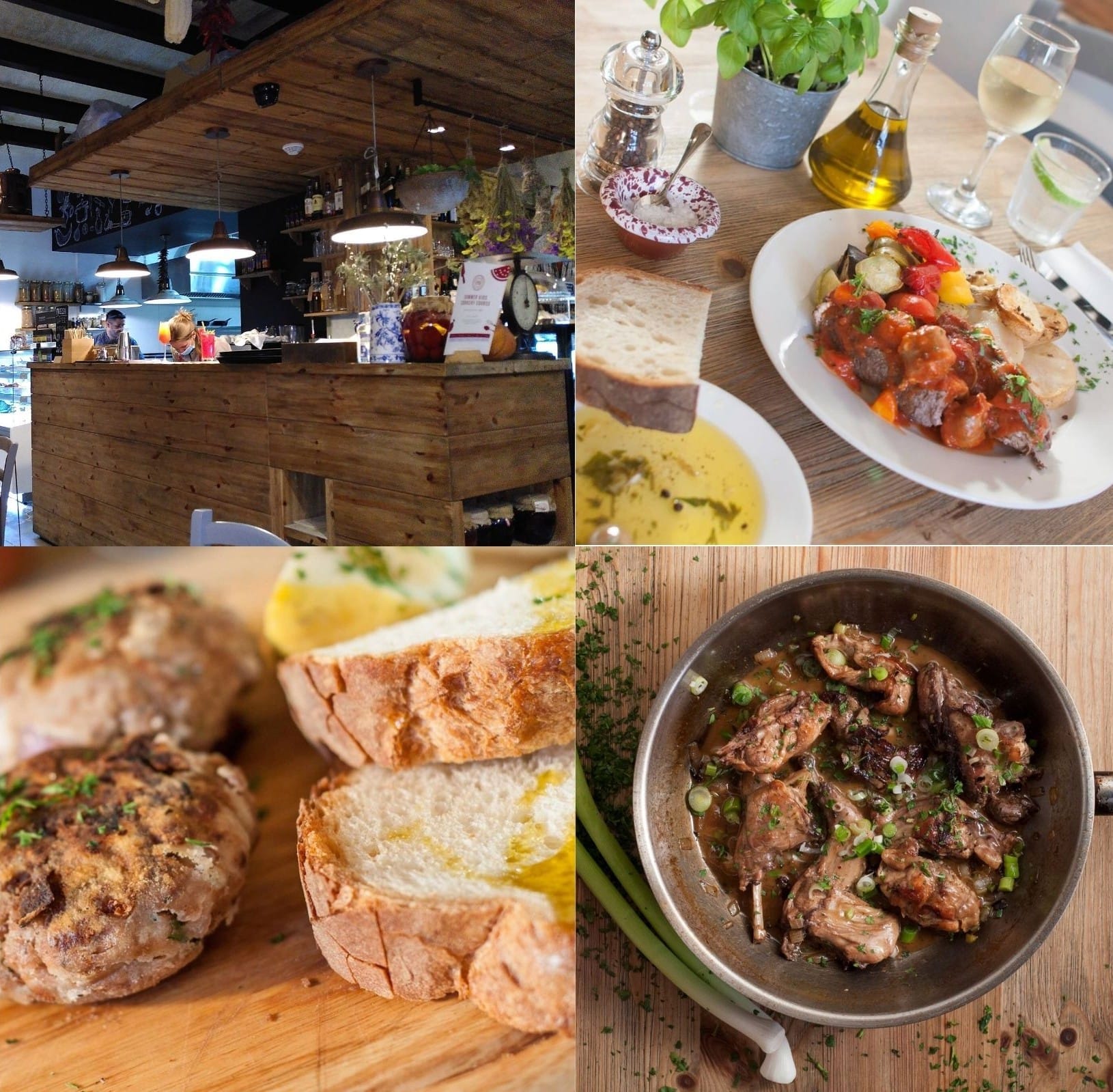 Contact Diar Il-Bniet in Dingli
Adress: 121, Triq il- Kbira Ħad-Dingli, Malta
Phone: +356 2762 0727
E-Mail: [email protected]
You are not enough choice? Or have you not found the right idea for your sweetheart? Then check our event calendar with at least 101+ incredible specials.
FAQ You have questions? We will give you the right answers!
#IWD2023 #InternationalWomensDay #EmbraceEquity #BreakTheBias