Time Zone and Time Changes in Malta 2022
When does the wintertime start in Malta in 2022?
On 30.10.2022 at 03:00 the clock in Malta will be set back one hour to 2 o'clock.
Time zones measure the difference to the UTC (Universal Time Coordinated) time. The island of Malta has the time zone in winter UTC+1 and summer UTC+2. Malta has Central European Time (CET) like
Albania
Belgium
Denmark
Germany
France
Italy
Croatia
Netherlands
Norway
Austria
Poland
Sweden
Switzerland
Slovakia
Spain
Czech Republic
Hungary
Travellers and emigrants from these countries do not change their clocks on arrival at Malta Airport.
When does the winter time start in Malta in 2022?
Malta changes to summer and winter time every year. One hour forward in summer and one hour back in winter. This is based on Central European Time.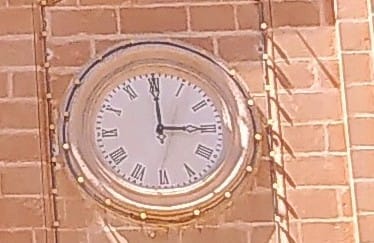 Winter time 2022-2023: 30.10.2022 03:00 to 26.03.2023 02:00
Summer time 2023: 26.03.2023 02:00 to 29.10.2023 03:00
Winter time 2023-2024: 30.10.2023 03:00 to 31.03.2024 02:00
Summer time 2024: 31.03.2024 02:00 to 27.10.2024 03:00
Winter time 2024-2025: 27.10.2024 03:00 to 30.03.2025 02:00
Summer time 2025: 30.03.2025 02:00 to 26.10.2025 03:00
Since when has Malta had the time change?
Malta has had a time change since 4.06.1916. From 1921 to 1939 and from 1949 to 1965, as well as in 1941, there was no time zone change. In the entire German Empire and the allied Austro-Hungarian Empire, daylight saving time was introduced on 1.06.1916.
Who was the inventor of daylight saving time and who changed it over for the first time?
There are contradictory statements about the inventor of daylight saving time. The oldest known time change took place in Port Arthur, Canada, on 1st of July 1908. At midnight, the clock was set forward by one hour. The plan was to make more use of the sun in July and August.
FAQs - You have questions? We give you the answers about Malta's time zone!
In Malta, the longest sunny day of 2022 is Tuesday the 21st of June.
The least sunny days in Malta are on the 21st of December or the 22nd of December.
At the beginning of spring and autumn, it is daylight for the same time as it is dark in Malta. This is true for the whole world, by the way.