International Beer Day Malta (4.8.2023)
It is International Beer Day. However, what does International Beer Day has to do with Malta? Depending on how someone looks at it. Anyone can celebrate it today. And in Malta, beer is drunk and beer is brewed. Malta has a British influence. Here in Sliema, St. Julian or Paceville, one pub follows the next. Beer is often drunk there.
Thus, our guests have many opportunities to celebrate International Beer Day in Malta. Either with the local beers Cisk and Farsons. Or visit the most beautiful pubs and restaurants with international beers. You will find many of them in Malta.
What's International Beer Day?
International Beer Day (IDB) was proclaimed by Americans Jesse Avshalomov, Evan Hamilton, Aaron Araki, Richard Hernandez, Tyler Burton and Ryland Hale in 2007. It takes place every first Friday in August and was first celebrated in August 2008. According to the website, over 200 cities worldwide now celebrate International Beer Day.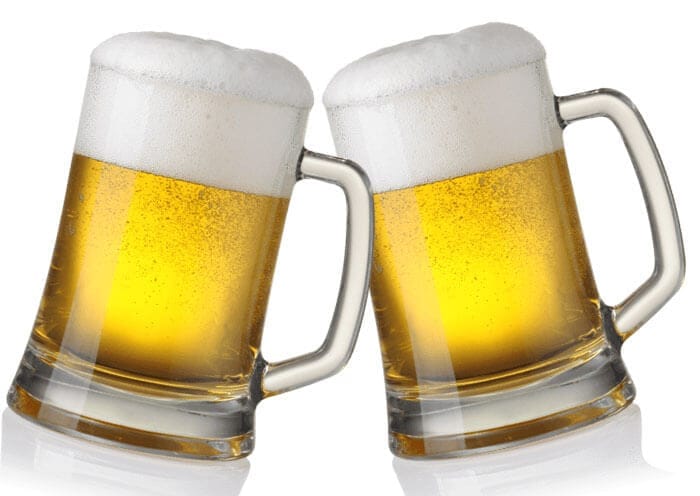 How to celebrate the International Beer Day?
The basic ideas behind the beer of the day
To gather friends every first Friday in August to enjoy a beer together.
To raise a toast to our brewers and bartenders.
To celebrate the beers of all nations and cultures, uniting the world.
What beer is brewed in Malta?
In addition to the cult brand Cisk, the largest brewery in Malta, Farsons, also brews various varieties under the Farsons label. These are Hopleaf, Blue Label, Double Red, Green Hop Ipa, Shandy and Lacto.
The Farsons brewery was formed by the merger of the Scicluna family brewery with Cisk (a.k.a. ic-Cisk), Simonds and Farrugias (Farsons). This resulted in Simonds Farsons Cisk Ltd. It has been listed on the Malta Stock Exchange under the symbol SFC since 20.12.1995.
The first beer was brewed in 1920/1921, so that a few days ago, Farsons celebrates 90-year of brewing in Ħamrun.
Many international awards accompany Cisk
Farsons continues to brew beer "naturally aged" and without preservatives. So it's no surprise that Cisk continues to win international awards for its brewing skills. In 1980, Cisk beer won a world championship title (Awarded International Championship Trophy). Cisk was the best beer lager.
In 1995 followed the Australian Beer Awards. Here, Cisk received the first prize in the category "best international lager". Countless other titles followed, which can be read about on Cisk's site.
In 2019, Malta exported $2.39 million worth of beer. This makes Malta one of the 80 largest exporters of beer in the world. And for a country with a population of just around 500,000, that's quite an achievement.
Is there alcohol-free beer in Malta?
Cisk's Alcohol-Free Lager is an alcohol-free, internationally awarded Maltese beer. In 2021, Cisk's Alcohol-Free Lager received the gold medal at the 2021 International Brewing Awards, placing 1st in all three classes of non-alcoholic, low alcohol and ultra-low alcohol. The ingredients are Water, Melted Barley, unmalted Cereals, Hops, Natural Flavourings, and yeast.
In which pubs in Malta celebrate the International Day of Beer 2023?
We would like to highlight the Brevery Pub Montekristo. Here beer is brewed for home use and home sales. The Montekristo is located near the Luqa International Airport, Triq Hal Farrug. It will open at 5 p.m. today. The Montekristo brewery is also a popular venue at the annual Oktoberfest in Malta.
It is currently the peak travel season to Malta. We are sure all the pubs and restaurants will be open today.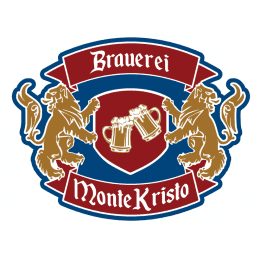 Don't drink the beer at the IBD alone! These apps keep you social!
The Beer-with-me app lets you post the location where you are enjoying your beer. Via a chat function, you can be contacted by other beer friends in the area. Your friends can simply let you know about your "beer location" every 15 minutes. A counter of the beers drunk is included.
If you still want to evaluate the taste of the beers, untapped is an interesting alternative. You will find more information on the beer type about alcohol content, fermentation type, bitterness level and manufacturer. Exchange with the beer community is available, as well as label recognition.
Just to test the app, find new friends, you should not do without the IBD today. So we have shown you another idea to enjoy Malta in many facets.